COVID-19*

(UPDATED 11/27/2020)
It is understandable that individuals may be anxious about the COVID-19 outbreak. Public health and safety is always a priority in Jasper County government. We are working diligently and monitoring the situation to keep you informed about the COVID-19 impact on Jasper County as information becomes available. Our focus is the health and safety of our residents and employees and maintaining efficient government services to all whom we serve during this time of uncertainty. We are following the lead of our state and federal government partners in most cases. The 2019 novel coronavirus is a rapidly emerging and evolving situation. We encourage you to ask questions and rely upon information from trusted sources only.
Visit the Centers for Disease Control and Prevention website for updated information and guidance as it becomes available.
 This page will be updated weekly by every Friday, at 4:00 p.m. or as breaking news occurs.
WORLD HEALTH SITUATION ORGANIZATION REPORT
IMPORTANT ALERTS FOR JASPER COUNTY RESIDENTS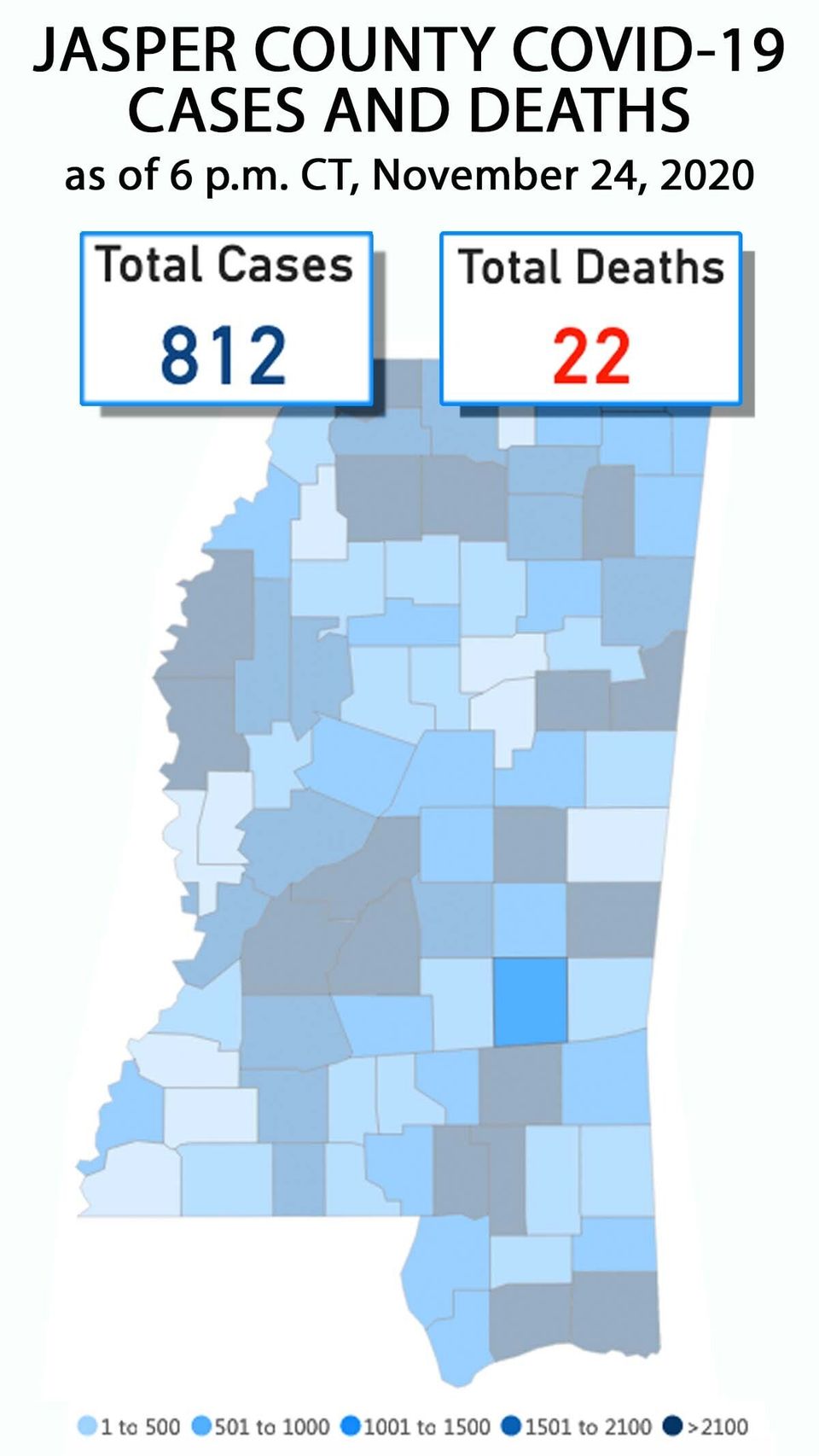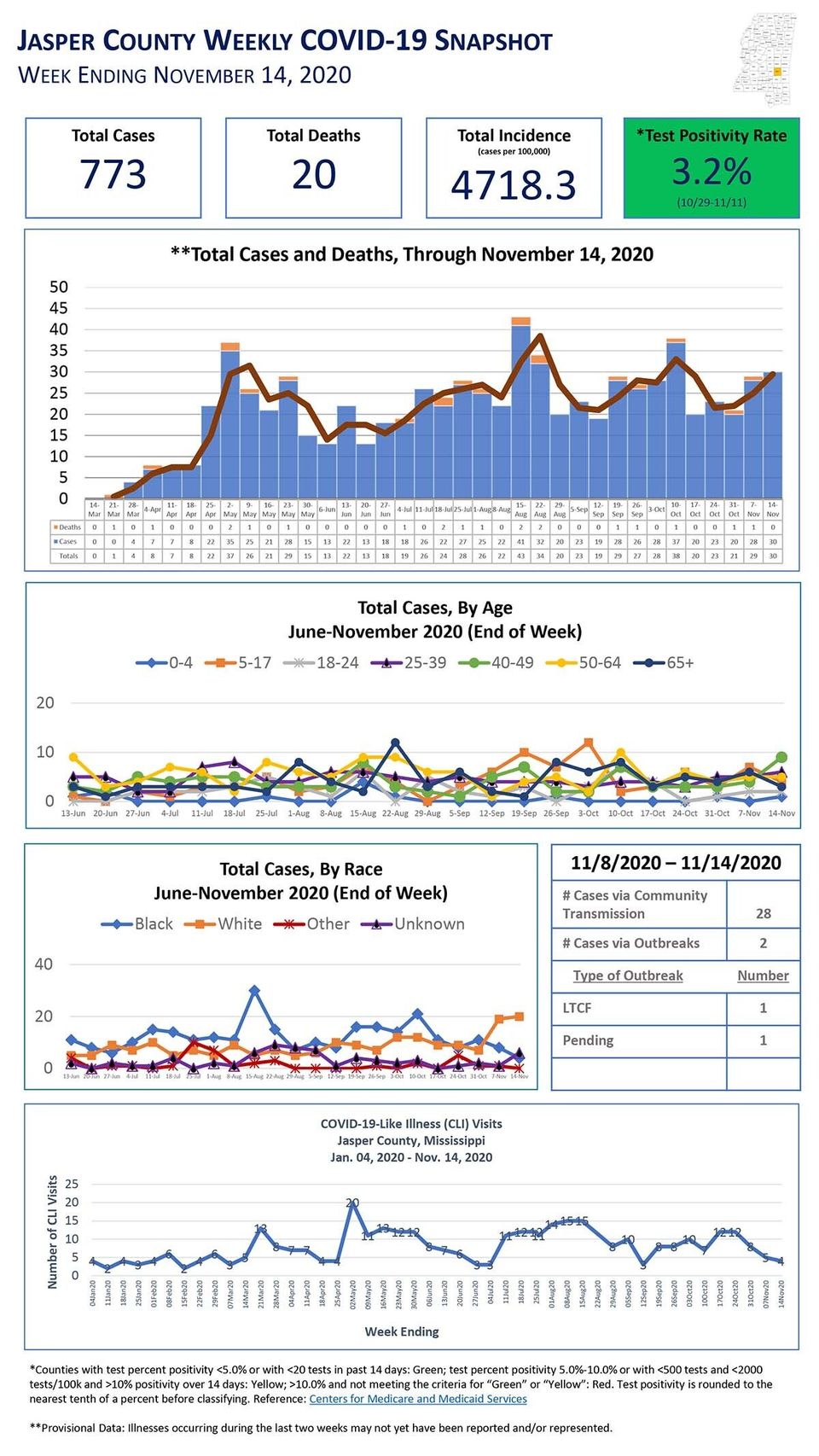 Jasper County - Proclamation Concerning COVID-19 - 4/1/2020
PDF
State of Mississippi - Executive Order No. 1466
PDF
Mississippi Coronavirus Hotline (8 a.m. – 5 p.m., Monday through Friday): 877-978-6453
How can you protect yourself?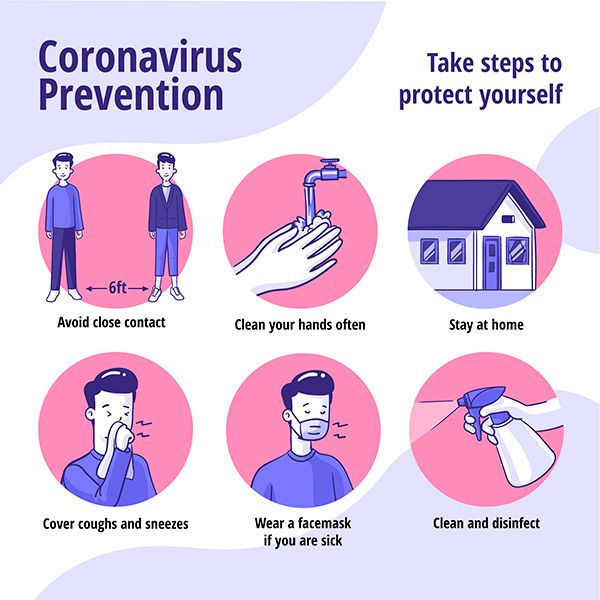 Practice everyday preventive actions to help prevent the spread of respiratory viruses, including:
Wash your hands often with soap and water for at least 20 seconds. If soap and water are not available, use an alcohol-based hand sanitizer.
Avoid touching your eyes, nose, and mouth with unwashed hands.
Avoid close contact with people who are sick.
Stay home when you are sick.
Cover your cough or sneeze with a tissue, then throw the tissue in the trash.
Clean and disinfect frequently touched objects and surfaces.
These everyday habits can help prevent the spread of several viruses.
Additional recommendations from the Mississippi State Department of Health as of March 16, 2020:
Avoid gatherings of 10 people or more, especially if there is evidence of transmission in your county or adjacent counties . If you do attend, remember to practice the hygiene and distancing steps above.
To prevent illness in those most vulnerable, anyone 65 or older OR with a chronic medical condition should avoid all gatherings.
Avoid unnecessary (non-urgent) air, bus or train travel.
Limit visitation to older relatives or friends (especially in nursing or care homes).
Prepare for the possibility that schools or day care centers may temporarily close.
People who think they may have been exposed to COVID-19 should contact their health care provider immediately.

DO NOT GO THE EMERGENCY ROOM AS YOU MAY PUT HUNDREDS OF OTHER INDIVIDUALS AT RISK.
*If you are traveling, read the CDC recommendations on 
What travelers can do to protect themselves and others
.
More Info on COVID-19
What are the symptoms of 2019 novel coronavirus (COVID-19)?
Patients with confirmed COVID-19 infection have reported mild to severe respiratory illness with symptoms of:
fever
cough
shortness of breath/difficulty breathing
At this time, the CDC believes that symptoms of COVID-19 may appear in as few as 2 days or as long as 14 days after exposure.

FAQs and Handouts
Information for Health Professionals
Centers for Disease Control and Prevention Resources:
Suspected cases of COVID-19 should be reported by telephone to your healthcare provider immediately.
Other Available Resources
The following resources provide information on COVID-19 (You will be directed away from this site.):